Owned by John Herrington, Canvey Island 1795
Made by John Gullock & Sons Rochford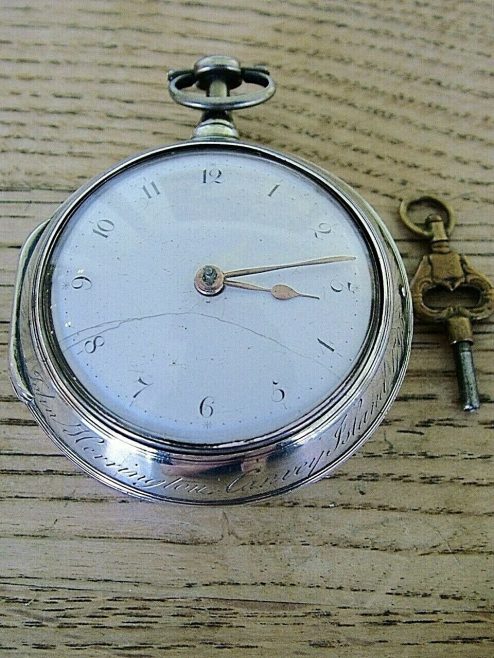 What a fantastic find!
This antique watch currently for sale on eBay was owned by John Herrington and engraved Canvey Island 1795. Which makes it of great historical and significance for us here on Canvey.
We do not know who John Herrington was, I do not think his name has come up so far in our research.
He must have been someone of importance on the island for surely a farm labourer, the occupation of most islanders at that time, would not have possessed such a watch.
So who was he? If we find out we will let you know.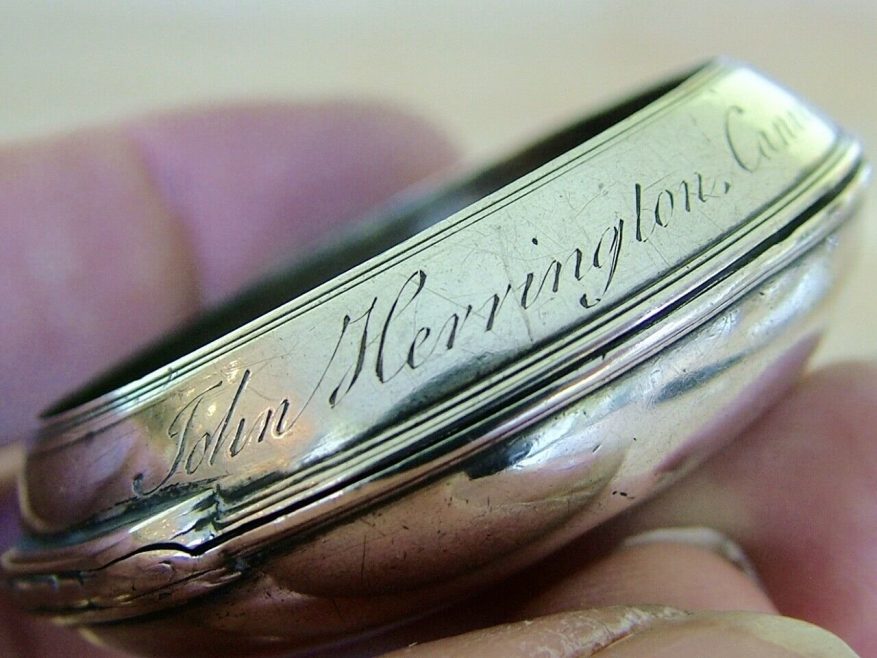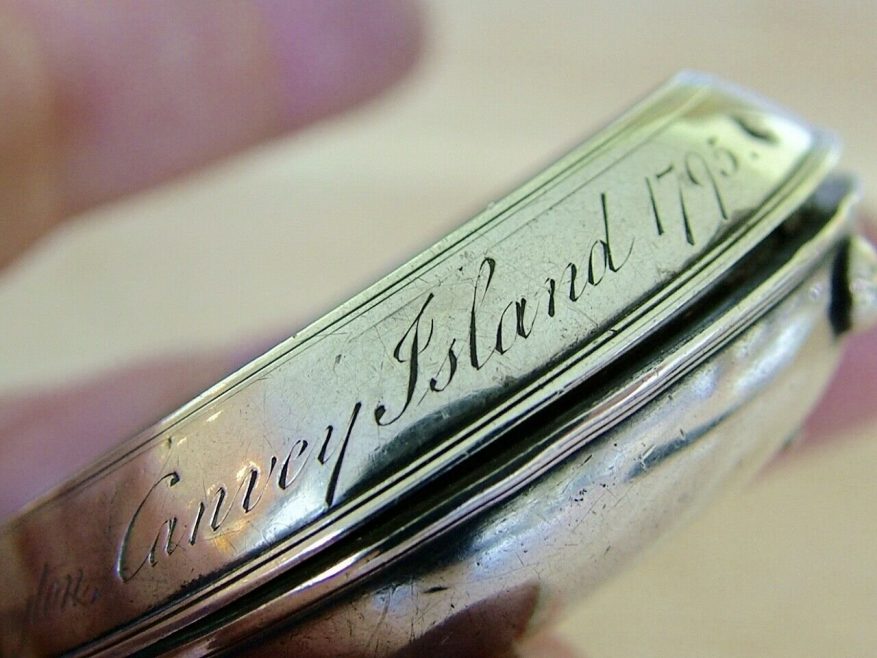 The watch was made by a fairly local watchmaker, John Gullock of Rochford.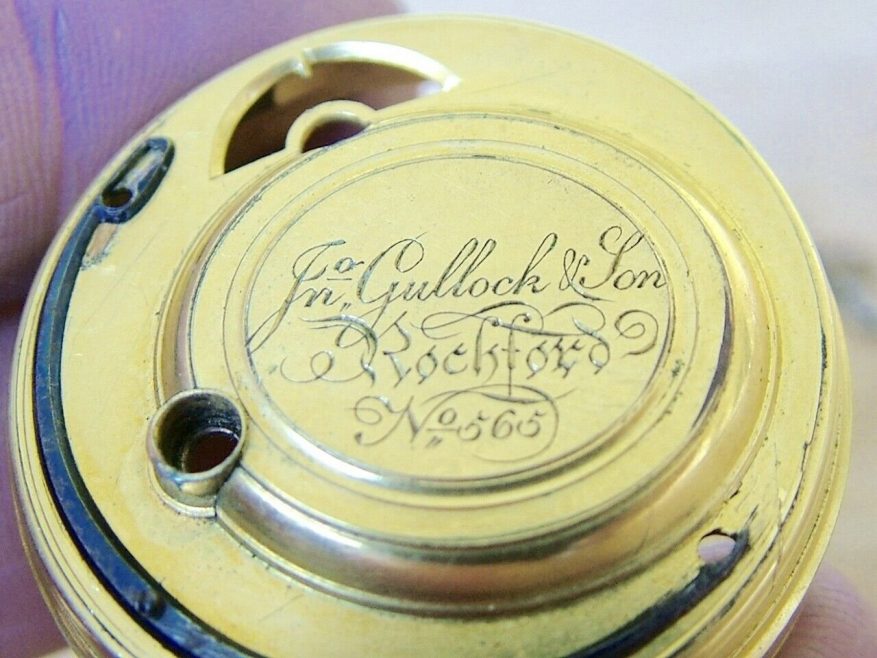 The current owner of the watch Andy (murrykin) has the watch for sale on eBay and has given us permission to feature the watch on our site. His description is as follows:-
Antique silver pair cased verge fusee pocket watch measures 53mm (2″) across the outer case and weighs 136 grams. The movement is marked for John Gullock & Sons Rochford 565 and ticks away well keeping good time and the silver cases are identically hallmarked for solid English sterling silver London 1795 with the maker WB.
Update: Just sold on EBay for £539.