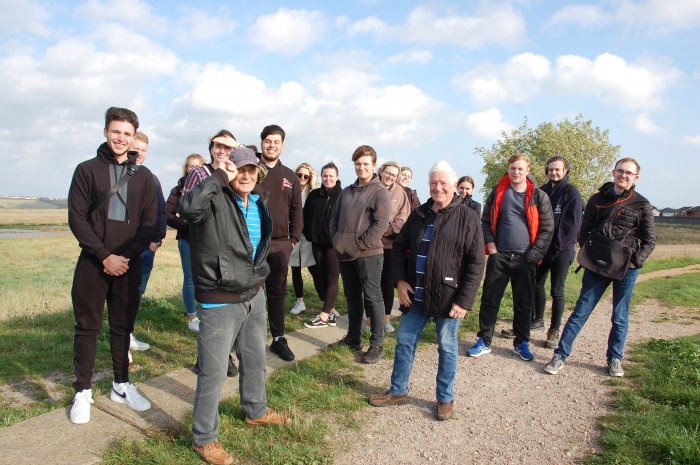 Today Graham Stevens and I met 14 students studying Geography at Winchester University, together with their tutor Tom Ball, at the Rugby Club car park.  Tom has visited Canvey before, bringing students to show our sea defences and surface drainage systems.
Graham and I gave them some history of the sea wall from early to current times. We started at the sea wall and drainage sluice at Tewkes Creek before proceeding to the sea wall at the bottom of Seaview Road. Here they were able to observe some of the original Dutch sea wall, which is a line of rocks about 15 metres out from the current sea wall. At this point there are still stakes visible from when the current wall was first constructed.
Prior to arriving at Canvey, the group had been to visit the Thames Barrier.