Old 'Roman' vase?
Found in Thorney Bay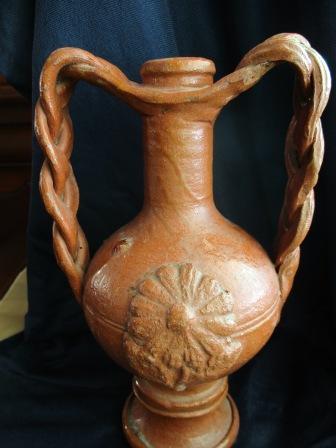 I have just read the article in the archaeological site by Janet Penn. This reminded me of this old vase which was found by my father, Les Brodrick when he was laying his fishing lines in Thorney bay in the early 50's and wondered if it was of any interest as it seems similar to the bowl depicted in the article.
In the second picture (see gallery below. Click on picture to enlarge) there seems to be a stone or piece of glass embedded in the clay.