Canvey Fire 1959
Jacksons Photo Service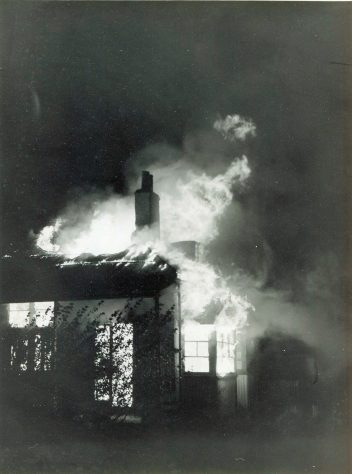 These photos taken by Jackson's Photo Service in 1959 show one of Canvey's old homes going up in smoke. Looks like lots of corrugated iron used for not just the roof but walls as well.
Unfortunately not a lot in the photo to identify where it was. The date on the back of one of the photos is 23rd October 1959, so we are assuming this was either when the fire was or when these photos were taken.
If anything rings a bell please comment below.
~~~~~~~~~~~~~~~~~~~~~~~~~~~~~~~~~~~~~~~~