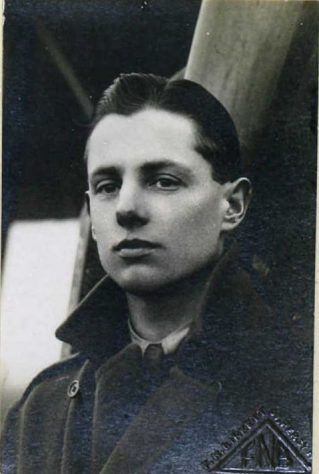 This young man was born on Canvey Island in 1895. His name was Ronald William Redding. You will not find anything about him on Canvey in the records (please let me know if you do) because his family left for Berkshire where his younger brother was born in 1896. His older sister was born in Chelsea in 1894 so the family were only on the island for a year maybe eighteen months. His father was William Redding who was born in Chorley Wood, Herts and his mother Kate was born in Lillingham in Essex.
So what is the connection to Canvey? Well it is highly likely his father William was a school teacher at the village school. In the 1891 census William was already a school teacher. He married his wife in Chelsea in 1894. Following their brief stay at Canvey the family can be found in the 1901 and 1911 census at the School House in Wormley, Herts where William is a School Master (head). It seems very likely school teacher was his position at the Village School and the reason for them being on the island. We have some early photos of the teachers and pupils at the school but the earliest one is 1912.
All though Ronald's stay on Canvey Island was short he still had Canvey sand between his toes. So what became of him? He had been studying at the Hertford Grammar School OTC (Officers Training Corps) in Harlow. He was also at the age of 15 an engineer's apprentice according to the 1911 census when his was then boarding at a home in Burnt Mill, Harlow before signing up to the Territorial Force in 1913. Again his stay with the Territorial Force was short lived and he was declared unfit for Military Service in Sept 1914.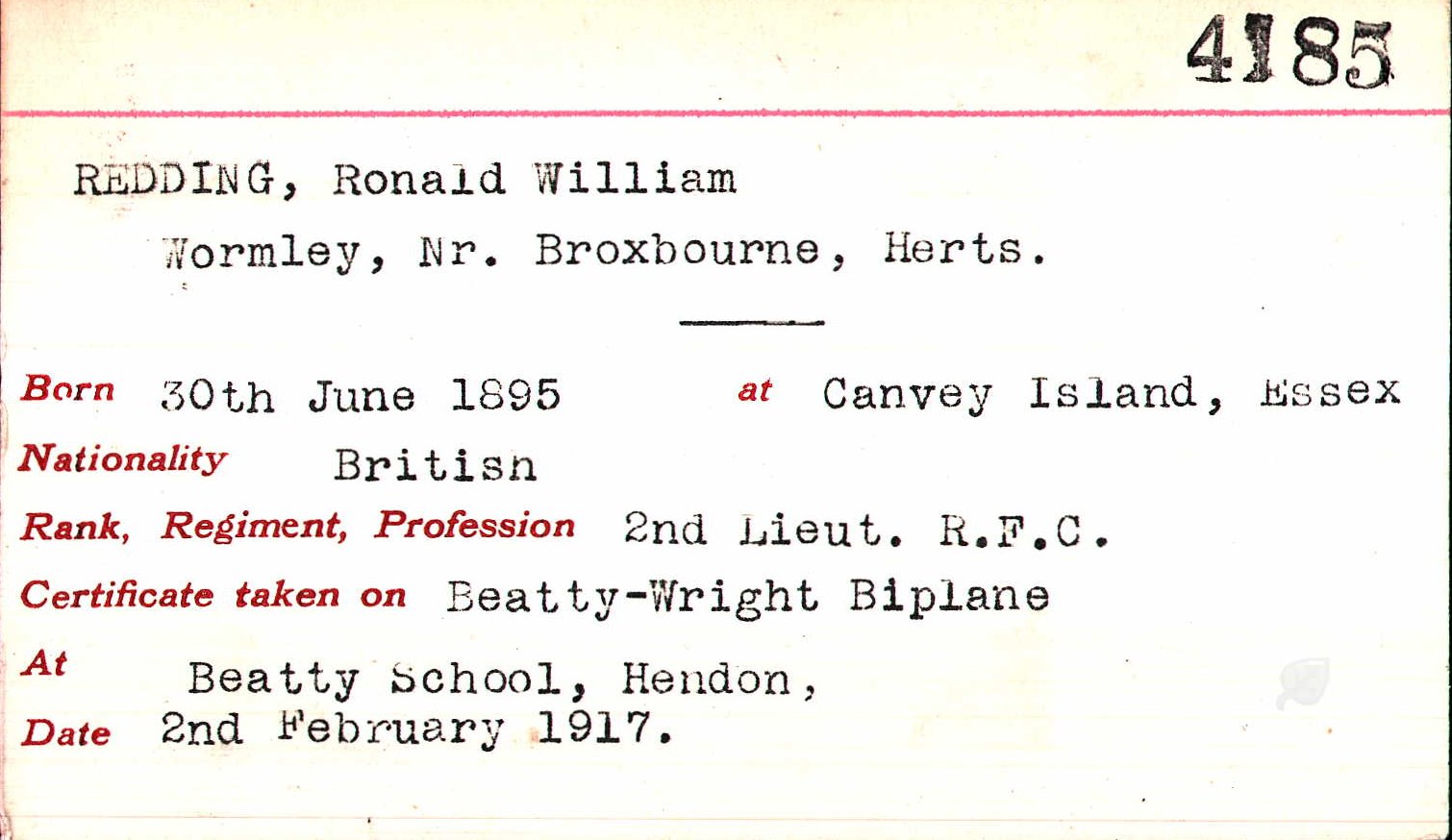 Not to be deterred he joined the Beatty School for flying and gained his certificate in 1917, he was then a 2nd Lieut. in the RFC. George Beatty was an American who set up a Flying School at Hendon but the War Office commandeered the school in 1916. Ronald married his wife, Dorothy, in Little Parndon in 1919.

In 1921 the couple and their eldest child are living at  Morleys Hill, Burton On Trent and his occupation is Asst Works Manager Food Extract & Fine Chemists for Marmite.
1939 Ronald is with his wife and four children in Burton upon Trent, Staffs. He is then an Assistant Manager and Chief Engineer.
He died in 1967 at the Royal Victoria Hospital, Boscombe the couple were at that time living at Barton-on-sea. So it was back to sand and sea in his last years. They do say you can't get away from it.