This is a great photo from the Echo Archive taken in 1974. It shows MV Katharine Mitchell beached near the old wartime defences on Canvey. We do not know the story behind the photo as yet. If we find the newspaper clipping that goes with it we will add it at a later date. In the meantime if anyone remembers this happening and can add anything please comment below.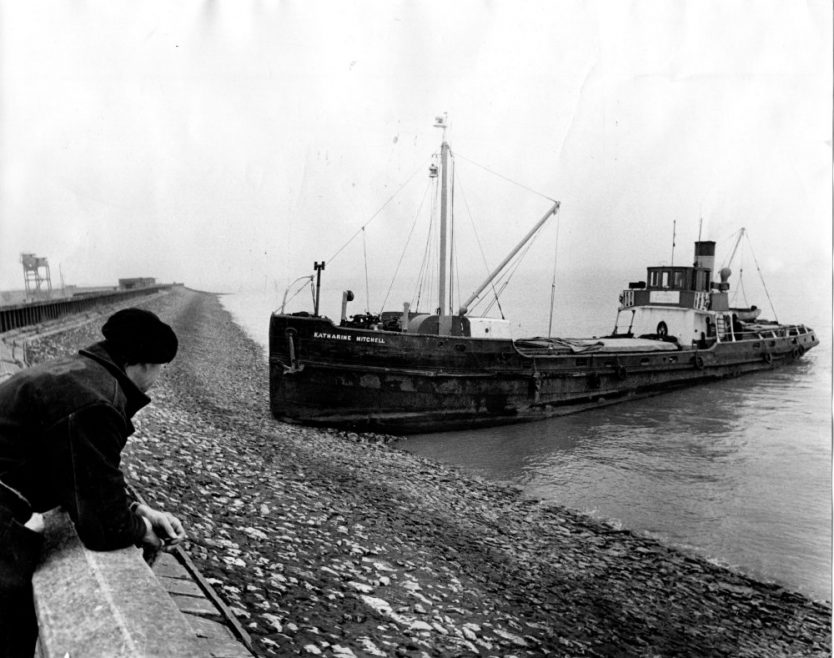 Thanks to Eddie Bishop we have the story:
The Katharine Mitchell was my Father's ship she was on her way to the Chapman buoys to load Ammo just as she started to pass the scars elbow bell buoy the fog closed in the tide was on the Ebb so she was just running on the tide there was no Radar on board/ but ship to shore radio was working fine dad called Thames Radio to ask for instructors they asked if he knew where he was he said we are right alongside the scars elbow they said Port your helm and it should put you next to the Chapmans. As I said she was not underway only running with the tide she did not ram the wall only came to rest with her Bows on the wall a cyclist going along the wall saw the big letters on wheelhouse saying HIGH EXPLOSIVES and the rest is history _ when this happened the PLA tells the Master to make no comment.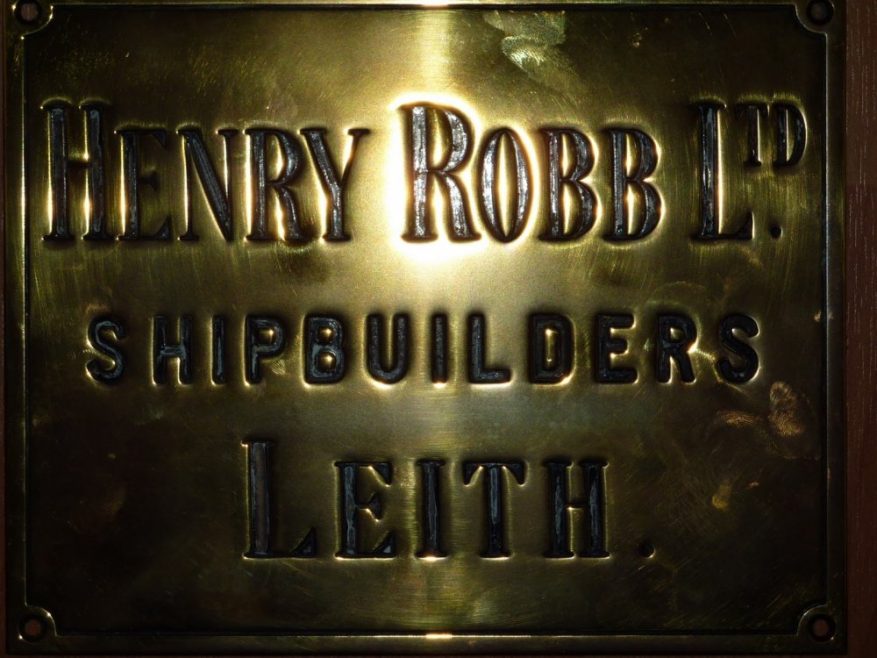 We have found out a little more about the Katharine Mitchell.
She was originally built for the war department and was the first of many ships built for the services by the shipbuilders at the Leith Shipyards of Henry Robb. This ship, known as Katharine II, was ordered for The Royal Army Service Corps. She served all through WWII and was still in use by the services 14 years after the end of the war.
She was sold to Government contractors H R Mitchell and sons and the name was changed to Katharine Mitchell.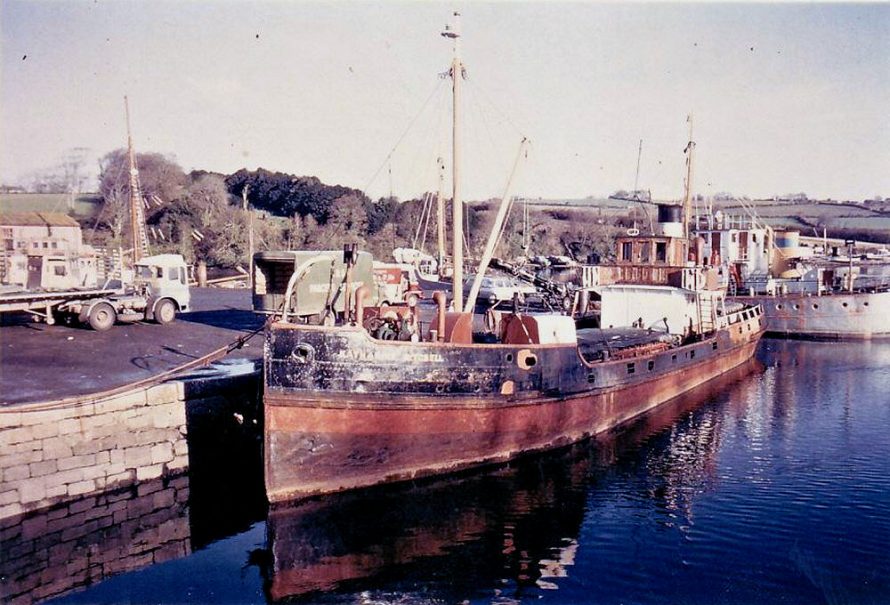 After she was sold the HR Mitchell and sons and the name was changed.