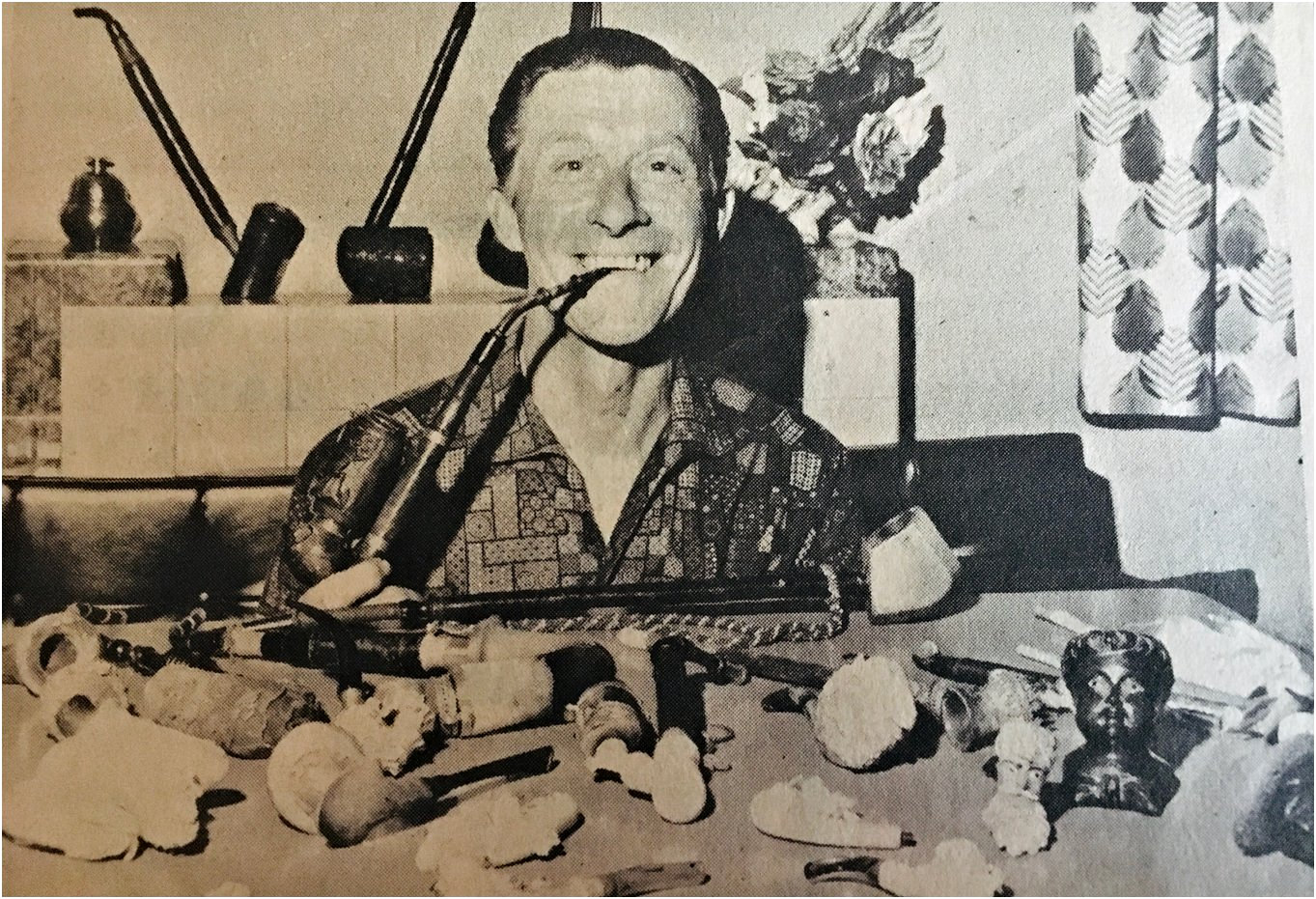 Canvey postman Ben Tillett spends all day craving for a smoke. As soon as he finished work he lights up a cigarette, then races home to Normans Road to be among his most treasured possessions……50 pipes.
"I'm a cigarette smoker really, but I like a pipe occasionally," says Ben. Postman Ben, who says he's in his early 60's, started collecting pipes about 30 years ago, since then his hobby has taken him to dusty antique and junk shops throughout Europe.
"Half my collection comes from the Continent. Many have been given to me as presents, and I'm always on the lookout for more. They are getting scarce now," he says. Although he knows of no official term for a person who collects pipes, Ben terms himself as a 'pipeologist'.
"I would never think of selling them," he said. "I like to just sit down at the end of a day and smoke one of them. I have smoked them all." The largest is about three feet long with a four-inch deep bowl. The most unusual made from a sea shell.
Passed to us by Emma Palmer reporter at the Echo