B17 1944
Crashed off Canvey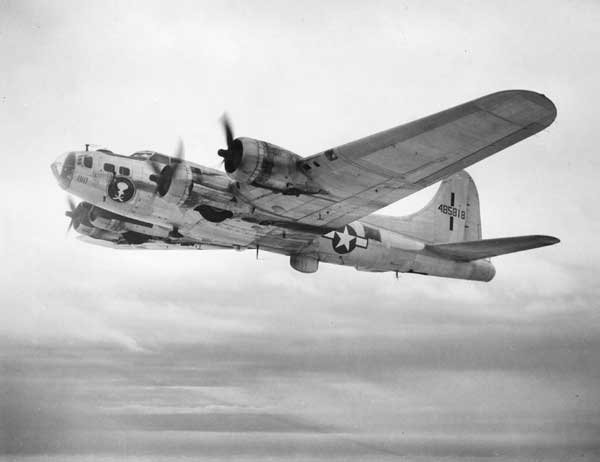 I well remember the B17 that crashed just off the SE corner of the Island. As I recall it was middle to late afternoon.
I lived near Chalkwell Park. I came out of the house to watch the planes returning to witness a plane ,obviously in trouble, at least two engines dead. The parachutes appeared & I counted 8. The normal crew size was nine. The pilot held the machine steady for a few minutes, then another engine quit. He was heading towards Leigh. In an act of pure courage he tried to turn the plane southwards, but was virtually out of power, the nose went down as he turned. There was no way at that altitude  he could have made it out.
There was a Memorial stone erected near the site, which was a few dozen yards off the shore, with his rank and name on it . My memory fails to recall the details. Had he not chosen to sacrifice himself the plane would likely have fallen on Leigh or even nearer to where I lived or maybe Canvey.
I did go that afternoon to see the site. There was a huge hole, perhaps thirty feet in diameter, and bits of plane all around. It was filling with water as the tide was coming in. I had to run pretty fast to get across the Gut before the water inflow was too fast. I recall there were several other people at the site.  He must have known he had no chance.
Is the stone still there? Its unlikely that at my age I shall return to the UK. It would be nice to think he is still remembered.