As a child I remember where Canvey's Seawall turns north toward the Lobster Smack Inn there used to be a strange round metal structure that looked like a Parisian Street Toilet. Long gone, probably after the new Sea Wall was built in the early 1980's, apparently this structure may have been a WW2 Machine Gun Postiion. I have never seen a photograph of it, only the nearby brick Post Box that is now in the Dutch Cottage Museum. Can anyone help?
If you walk east from the Lobster Smack Inn along the Sea Wall a keen eye will spot a number of mysterious recesses in the sea wall as seen in these photos. Aerial photos taken in 1946 appear to show through the sea wall hexagonal Pillboxes, probably of the same type that can still be found on the Dengie peninsular sea wall.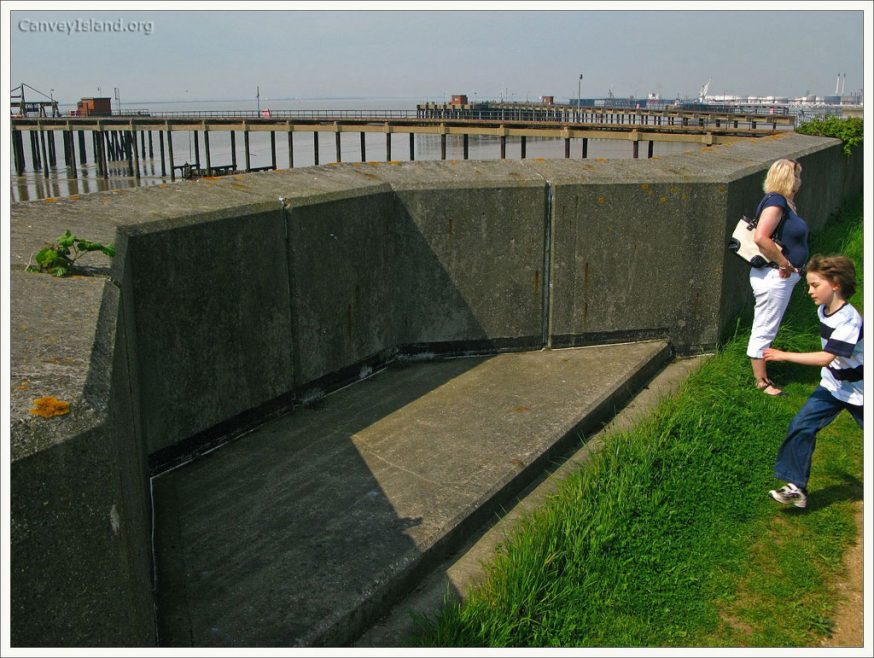 When the new Sea Wall was constructed they pile drove large steel gurders into the ground and the Pillboxes were probably left in the old sea wall and worked round, leaving the shapes you see today.
Canvey had many other Pillboxes of which I only know of one remaining (See HERE). Besides the many featured here along the Methane area of the Sea Wall, there were three just inland from Thorney Bay, one on the S.E. of Thorney bay itself and one east of Seaview Road where the old dutch sea wall meets the new.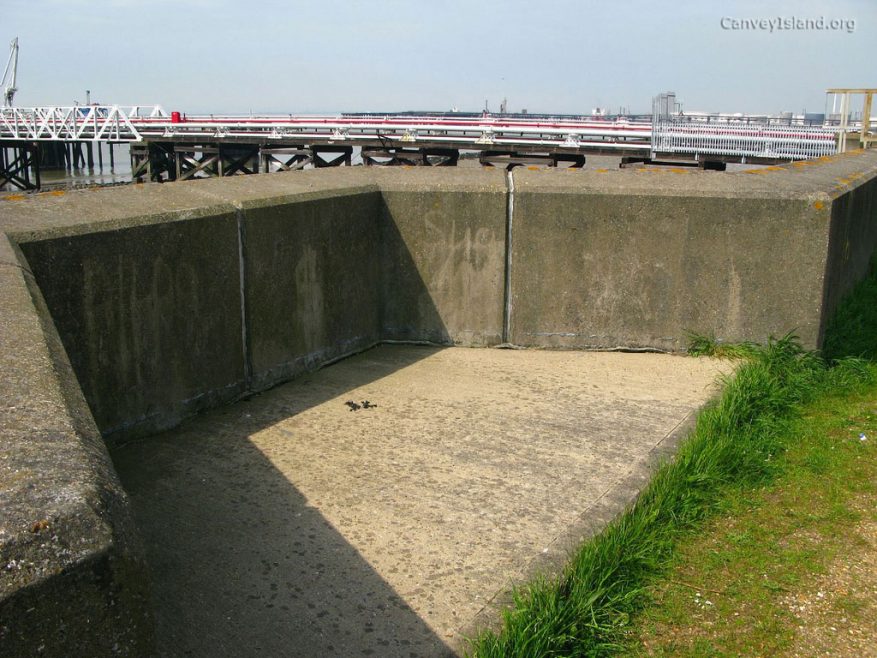 There was another one on the S.E. Point of Canvey which I remember. My younger brother told me it was a through the sea wall type as he remembers crawling through it. There was another with a light anti aircraft site near the (now) Island Yacht Club and another on the north Sea Wall where the old Sea Wall meets the new, next to Newlands. If you have any memories, information or photographs of these Pillboxes please leave a comment below or email us.