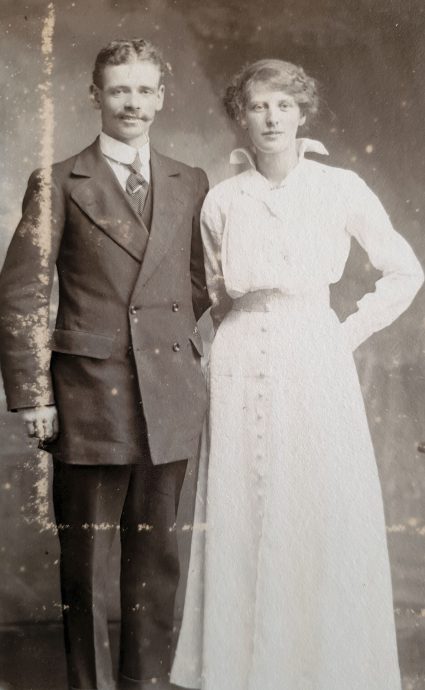 This is a photo of my Grand Uncle and Grand Aunt, William and Edith White (Griffith), They were among the victims of the flood, They lived at The Croft Newlands Road and were buried at Castle Point in South Benfleet,
I only discovered recently they were killed in the floods, following me looking into my family tree, I paid with my partner a visit to Canvey a short time ago to see the plaque that had been put up to remember all the people. When I was there I did wonder if any of my relatives came to the first service. We hope to visit again in the near future to see the new plaque and pay a visit to where they lived.
RIP Edith and William.