Canvey Front, in the 30s
Tea shop at Pavilion Jetty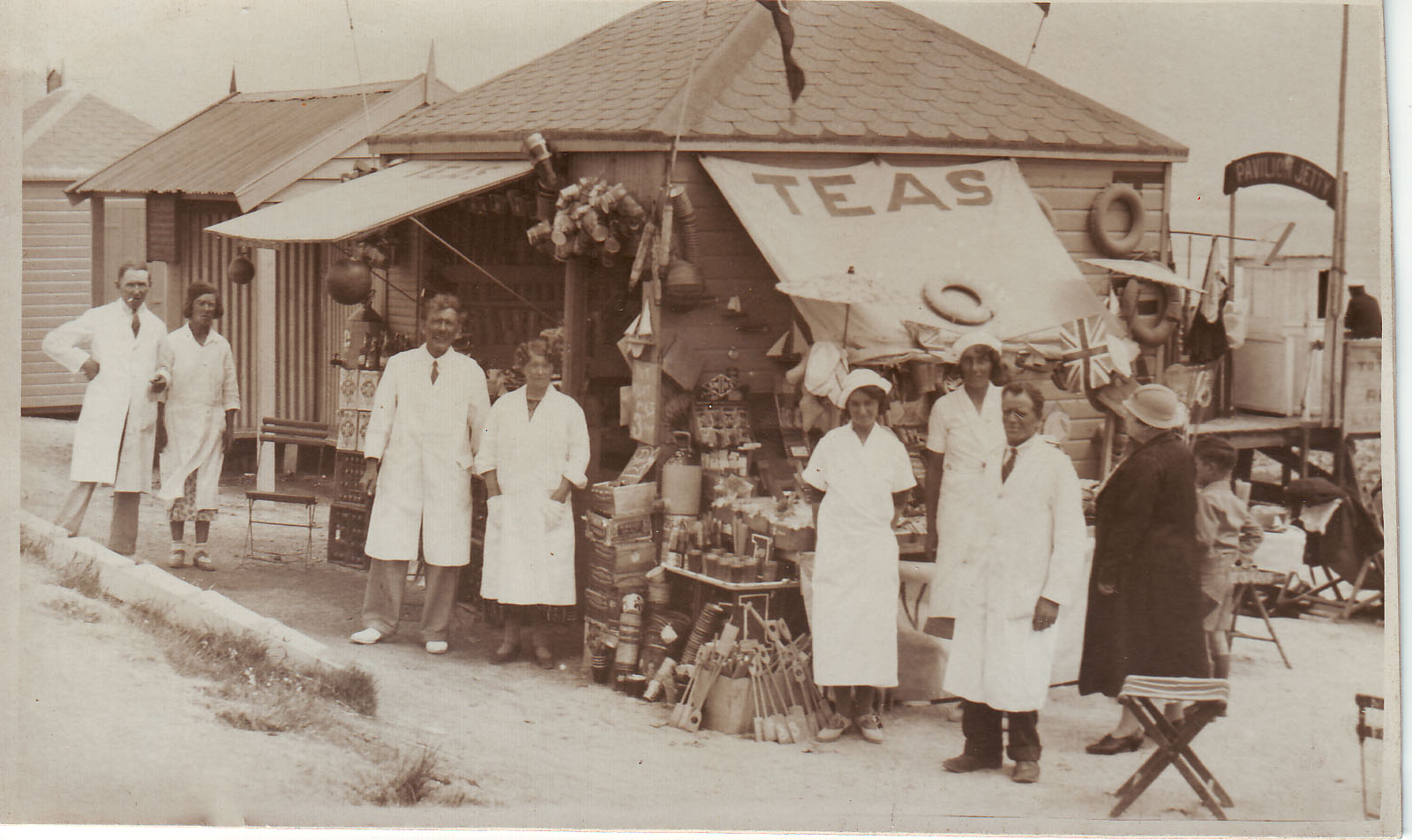 The photograph was taken, some time in the 1930s.  My Great Aunt and Uncle are the couple in the centre of the picture.  They lived in a timber Bungalow in Maurice Road. My Great Uncle died in 1950, and my Great Aunt was rescued from the 53 floods, but never returned to Canvey.
She was my father's mothers sister, but I can't remember her names.
Any help with their names or the exact location of the shop would be appreciated.