The Hardy and Blackmore Families
I recently contacted Alyson Deering to ask if we could add a couple of her great photos to the archive, to which she very graciously agreed. She then sent through these photos of her family and a potted history. Her parents were Sheila Blackmore and Derek Hardy. Sheila was born in Edmonton in 1935 and Derek in Islington in 1933. They married on Canvey in 1957. Alyson says: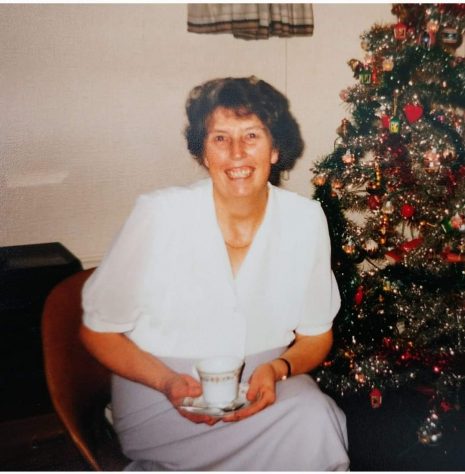 My Mum used to live in Orange Road at Hassle Lodge and during the flood at the bungalow next door called 'Cariama'. Her name was Sheila Blackmore and she married Derek Hardy.
She is living with her family at 'Cariama', Hassell Road in the 1939 register.
Derek's parents were Harry and Emily Hardy. Alyson continues:
Emily and Harry Hardy moved to the Island when my Dad was very young and lived in Crescent Road. My Dad was a builder and constructed many houses on the Island, he was the 5th customer to open an account at Canvey Supplies. (confirmed by Canvey Supply at my Dad's funeral.) 
Derek died in 2015, Sheila died in 2000. Derek's parents Harry and Emily died in 1966 and 1990.
Sheila's parents were Walter and Jane Blackmore. Sheila says:
Walter Blackmore, initially worked on the roads but in his later years was a grave digger at St Catherines.
Walter died in 1983 and Jane died in 1959.
Our childhood playground was Kismet Park. My Nan eventually moved into the bungalow my Dad build next to the old 'Golding Store' and my Dad built all the houses along the one side of Crescent Road as well as a few on the opposite side.
Some of the names from her childhood and her parents and grandparents lives were:
Dougie Harris
Art Sorrel, both Dad's Fishing Buddies.

Mrs Long, her husband and Son never returned from a fishing trip out on the Thames
Mrs Clayson
Mrs Darby.. all my Nan's dear friends and members of the Old Peoples Club at the War Memorial Hall in the 50s, 60s & 70s.

Ci & Vic Ward
Maddie Watts are my Mum's Oldest and Closest friends and Auntie Maddie is my God Mother.